Power District Catalyst Warehouse
Location: Depot Avenue
Start Date: December 2011
Key Partners: GRU, City of Gainesville, Prioria Robotics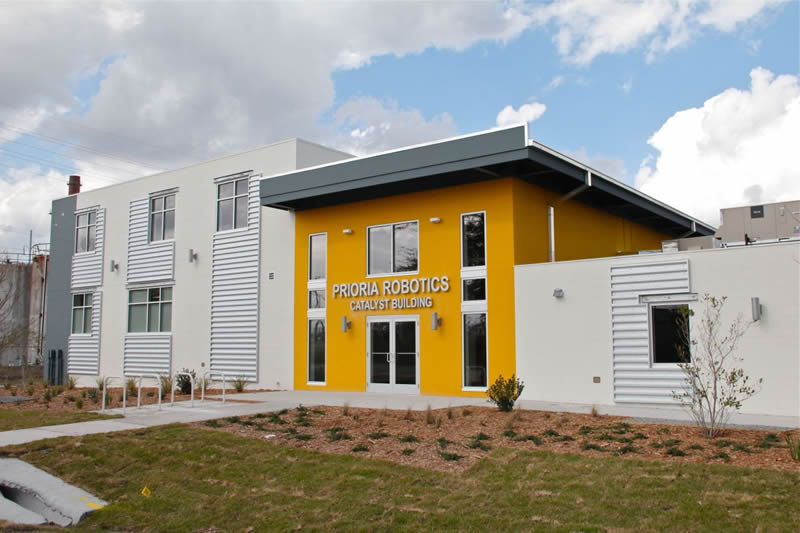 Objective
The Catalyst Project is the first major redevelopment project in the Power District. Located on Depot Avenue just east of the Kelly Power Plant, this warehouse is the first former GRU building to be renovated and converted to productive private sector use. The project transformed a vacant warehouse located in a prime downtown location into high quality office space. The Catalyst Project is anticipated to draw new life, economic opportunities, traffic, and diversity of use to the Power District and Gainesville's downtown, and to catalyze additional redevelopment initiatives in the area.
See construction progress photos here.
See construction completion presentation here.