Reinvesting in People and Places
The Gainesville Community Redevelopment Agency has transitioned into a City of Gainesville department, called the Community Reinvestment Area. Our name has changed but our mission stays the same: To increase the vibrancy of our city's urban core.
The final step in this transition is the combination of the four redevelopment plans into a single "Reinvestment Plan."  This will be done with input from the community, from community workshops, stakeholder meetings, surveys, and more. All are encouraged to participate!
Four community meetings will be held, one in each of the former CRA Districts. Click on the meeting for more information.
The public is encouraged to attend and share ideas on how the GCRA can best serve the community.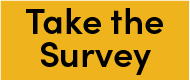 The four redevelopment plans can be viewed here:
College Park University Heights