Cornerstone Campus
Location: 2153 SE Hawthorne Road
Key Partners: Santa Fe College CIED, City of Gainesville, local residents and businesses
Available Funding: 250,000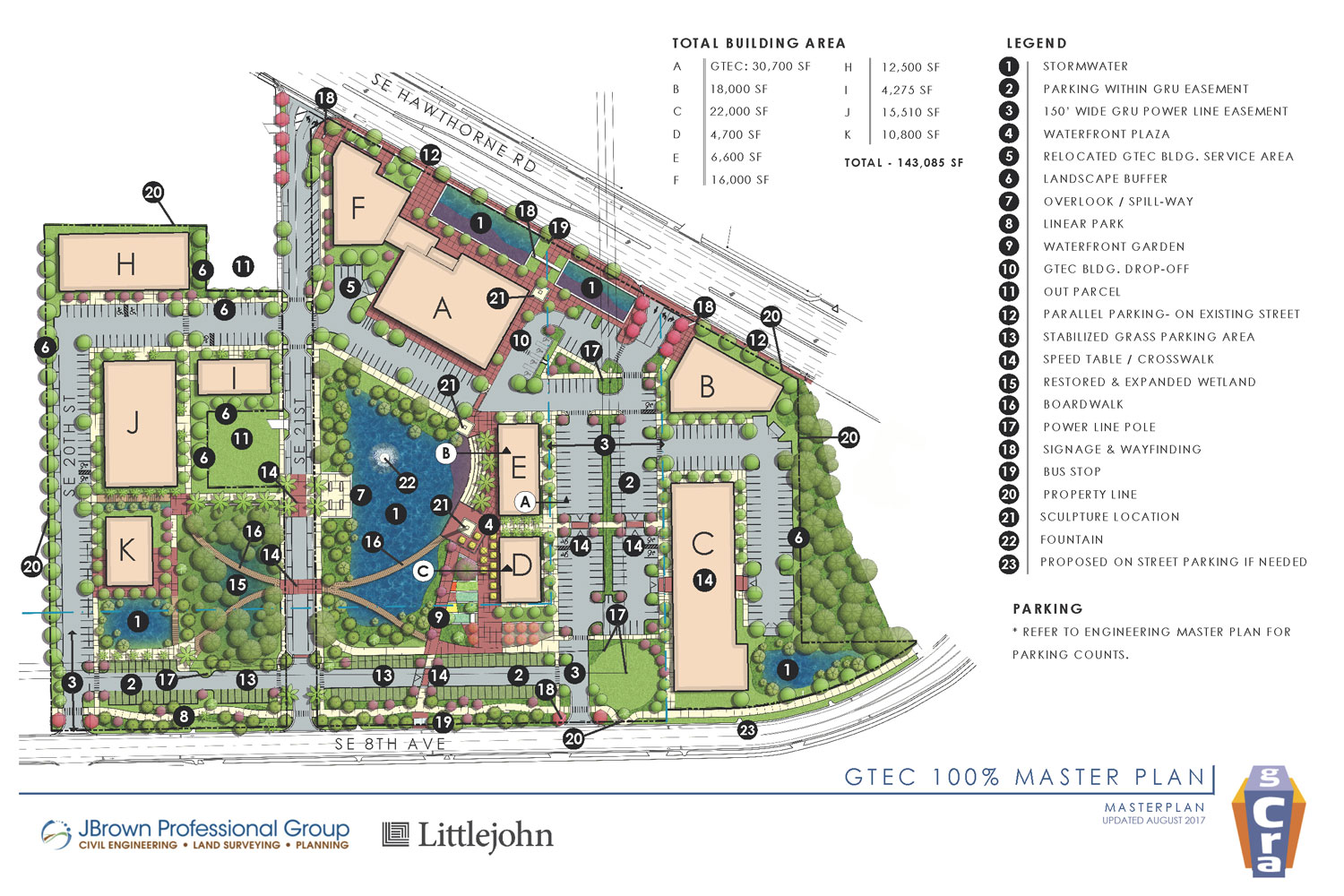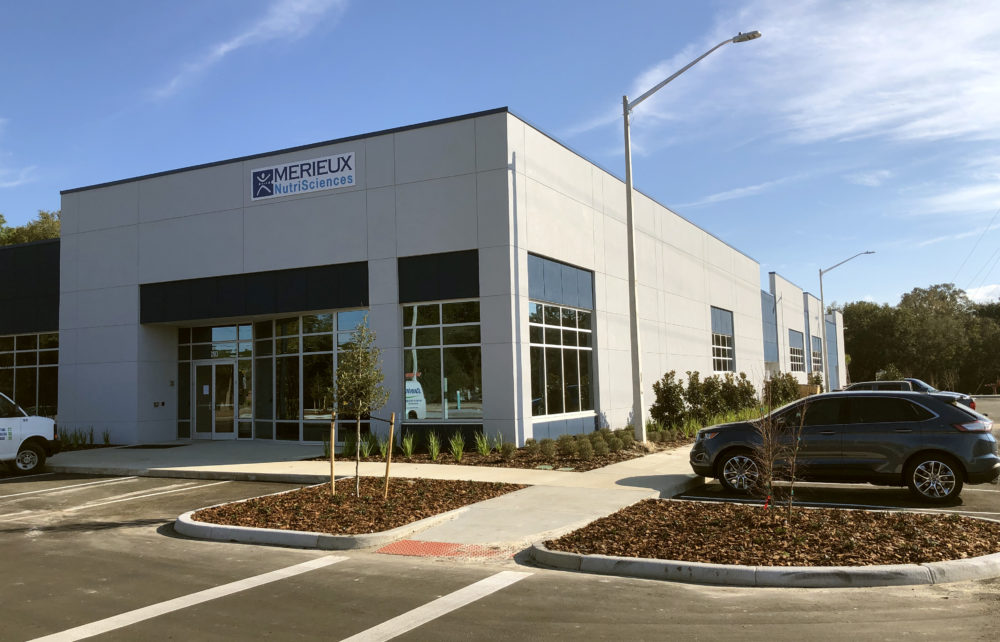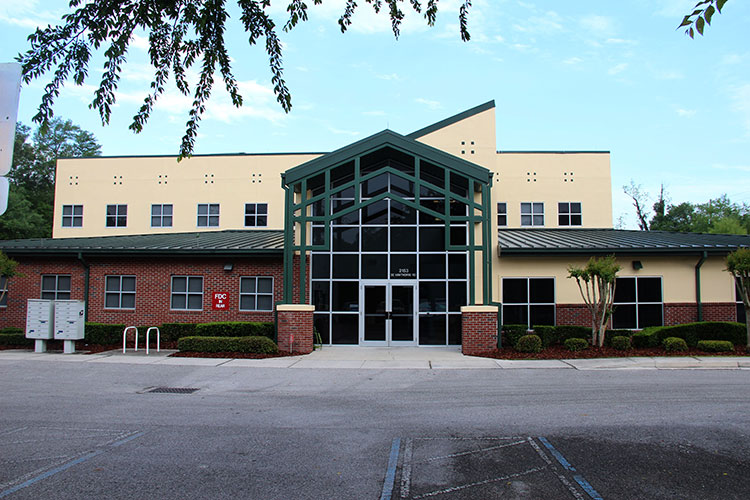 Objective
The Cornerstone redevelopment is transforming the 13.6 acre campus around the Gainesville Technology Entrepreneurship Center (GTEC) on East Hawthorne Road. GTEC is a 30,000 sq. ft. business incubator, owned by the City and co-managed by Santa Fe College. Established in 2000, GTEC was the first technology company incubator in the City. In April of 2019 the GCRA relocated its office from the 802 Commercial Building in the Fifth Ave. neighborhood to GTEC.
The CRA led the design of a commercial-focused mixed-use development with up to ten buildings, aiming to retain GTEC graduates in East Gainesville and attract new businesses to the area. In 2016 Merieux NutriSciences, an international food testing company, announced plans to relocate to a new facility on the Cornerstone Campus
As of May 2019, Concept Companies construction of the 22,700 sq ft Merieux facility is complete with the company move-in also complete. Construction of the associated Phase 1 infrastructure site improvements is also complete.  The accomplishment of these two public-private partnership projects marks an important milestone in the efforts to invest and attract investments in Gainesville East.
Milestones Accomplished
Master plan complete and adopted, 3/2015
Phase 1 infrastructure construction complete
Construction of Merieux Building complete
Marketing and business recruitment underway
GCRA Office Relocation to GTEC
Next Steps
Partner with developers and potential tenants to construct additional buildings on site.
Contact Information
Last Updated On: 8/10/2020