A. Quinn Jones Museum & Cultural Center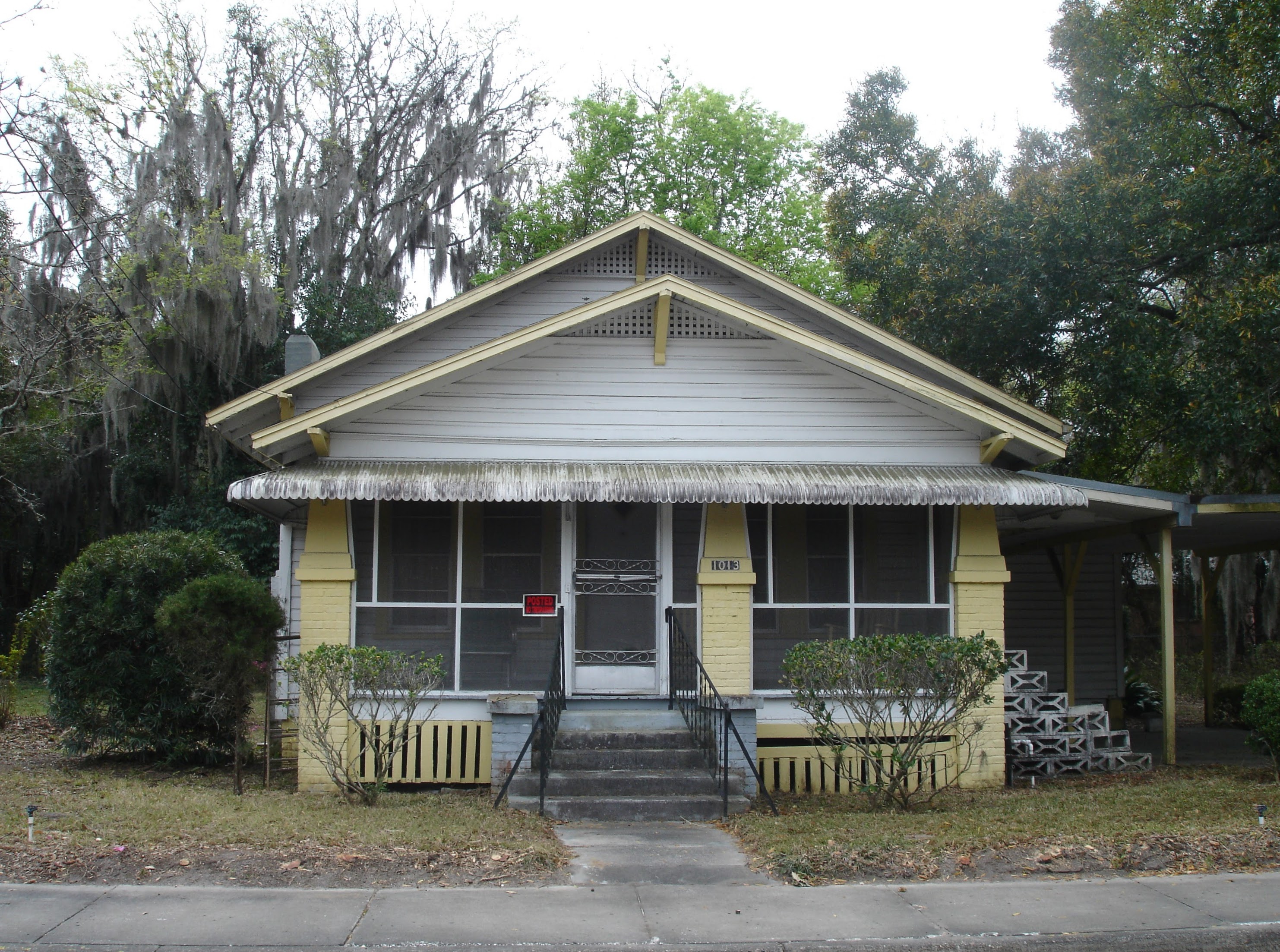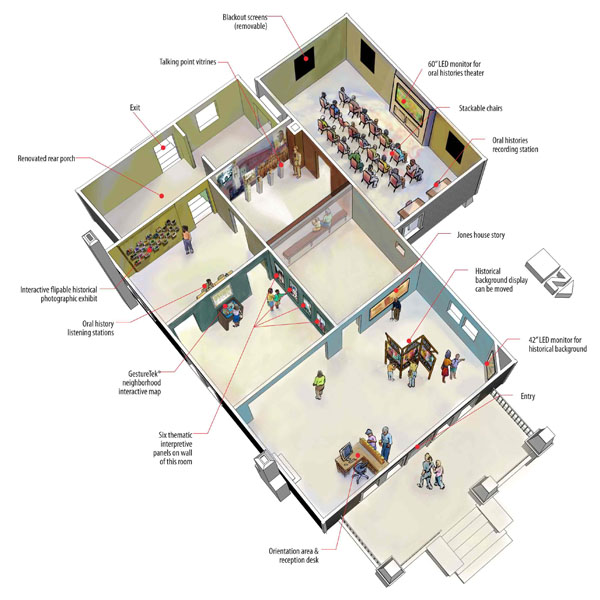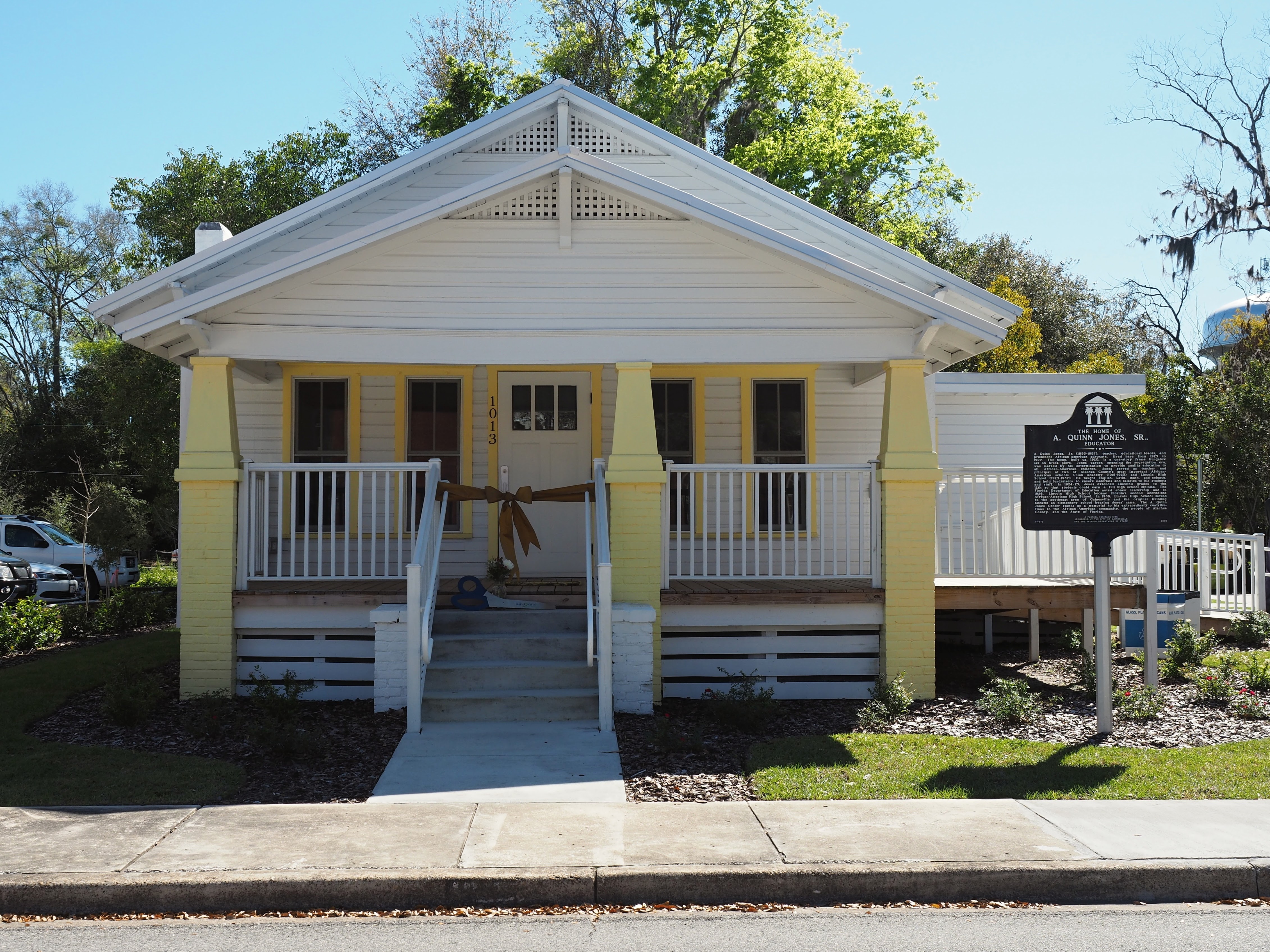 Objective

The Fifth Avenue neighborhood has historically been home to many prominent African American leaders within the Gainesville community. One such resident was A. Quinn Jones, a respected educator and civic leader who founded the original Lincoln High School. Arising from the community's desire to honor the accomplishments of Mr. Jones and other leaders, the CRA fostered a plan to create the A. Quinn Jones House Museum & Cultural Center. The project features the restored Jones house, listed on the National Register of Historic Places. The Museum features selected artifacts from Professor Jones' life as well as photographs, audio content and interactive features to allow visitors to learn about the people from the Fifth Avenue Pleasant Street Neighborhood, their histories, triumphs, and setbacks, and how these events related to the broader context of our national history. The hope is that people of all age levels and cultural backgrounds will come away from the experience uplifted, enriched, and inspired. In the long term, the Project will bring new activity to the area by embracing the neighborhood's unique cultural resources.
Upon completion, management of the A. Quinn Jones Museum & Cultural Center was transitioned to the City's Department of Parks, Recreation, and Cultural Affairs. The Museum & Cultural Center is now open Sunday through Thursday from 12 to 5pm, and Fridays and Saturdays by appointment.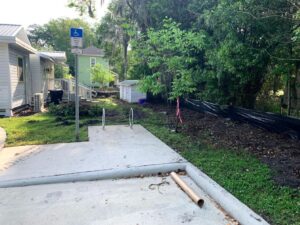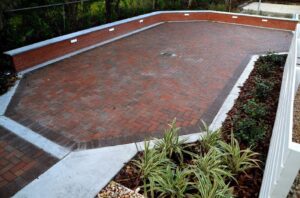 In 2020 the GCRA partnered with Wild Spaces, Public Places, in conjunction with the Department of Parks, Recreation, and Cultural Affairs, on context area improvements at the A. Quinn Jones Museum & Cultural Center. Improvements included creating a storm water management system under the newly paved parking lot, a brick paver courtyard at the rear of the building with a new seating wall, pictured above, a storage shed, bike racks, landscaping and improved site lighting. The improvements were completed in early 2021.