802 NW 5th Avenue Commercial Building
Location: 802 NW 5th Avenue
Start Date: March 2009
Estimated Completion Date: July 2010
Available Funding: $893,750.00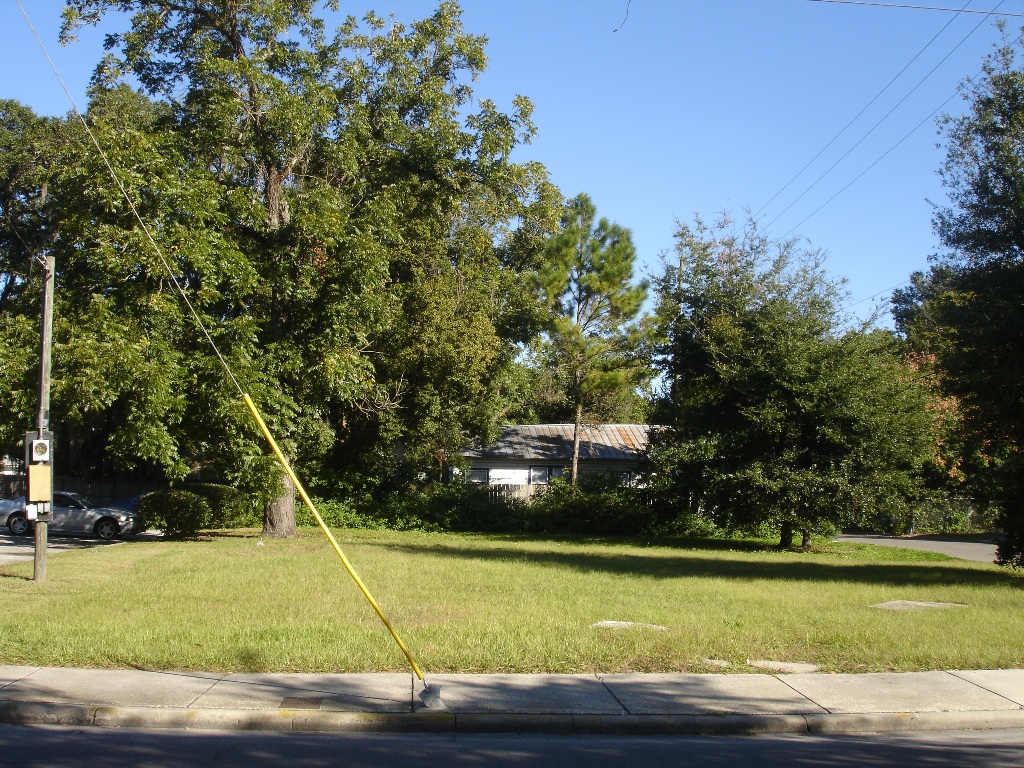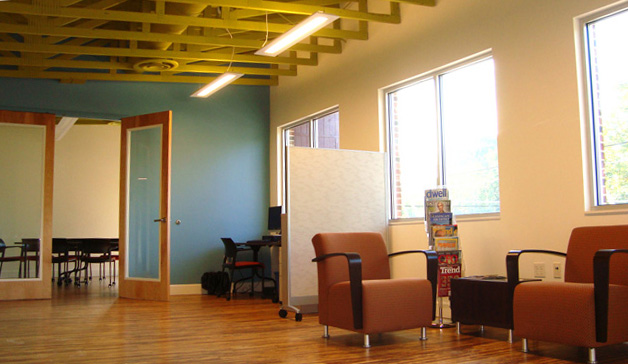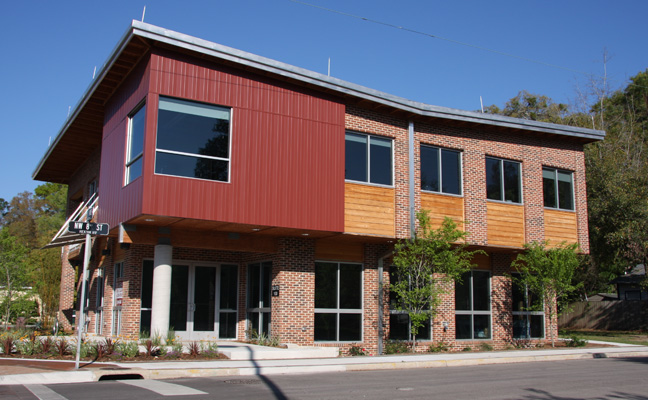 Objective
In mid-2010, the CRA completed a new two-story building which houses the CRA offices on the second floor and will provide retail/commercial space on the first floor. The building was developed on the former site of the St. Paul CME church. The building will leverage new investment dollars in the Fifth Avenue Pleasant Street Redevelopment Area, serve as a catalyst for more commercial development on the 5th Avenue corridor, and will bring a mix of uses to the NW 5th Avenue corridor. The building complements the recently completed reconstruction of NW 5th Avenue between NW 6th Street and NW 10th Street.
The U.S. Green Building Council awarded the CRA building LEED Silver status in early 2011, the first commercial building to achieve this rating in Gainesville. For more information about this project's LEED features, see the scorecard at the US Green Building Council's website.
Also in 2011, The CRA Office Building won an Aurora Award in the Southeast Building Conference design competition in the Commercial Project Office/Commercial Park category.
The award was presented at the 33rd Annual Southeast Building Conference in Orlando, FL. The nationally-recognized awards honor builders, planners, architects, developers, designers and other housing-related professionals in a 12-state region stretching from Texas to Virginia.
The first floor is currently occupied by a fantastic educational gaming start-up, Immersed Games. Their website is found here.