The CRA is Seeking Advisory Board Members!
Are you interested in serving on a dynamic board that will set the direction of your community for years to come?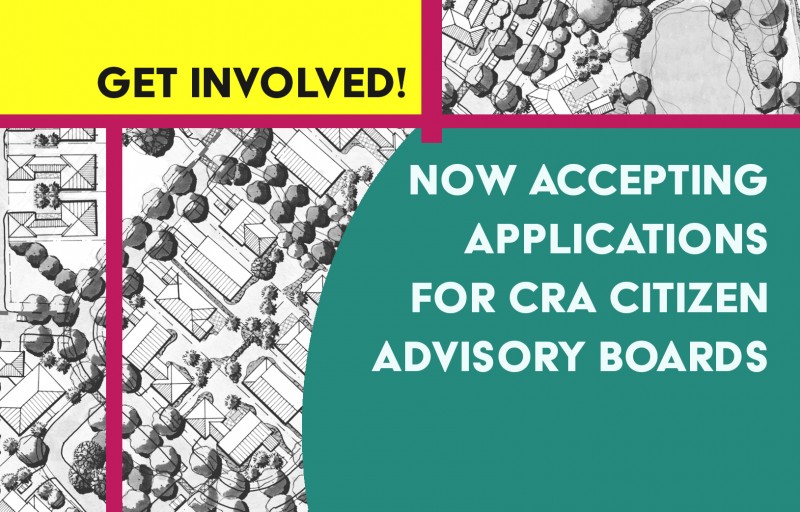 The Gainesville Community Redevelopment Agency is seeking members for its following boards: Eastside Redevelopment Advisory Board (2) and Fifth Avenue Pleasant Street Redevelopment Advisory Board (2). Applicants can apply online at the City's website. The deadline for applying is March 30, 2018. Contact the CRA at 352-393-8200 for more information.