GCRA to Host 10 Year Reinvestment Plan Unveiling Event
All are invited!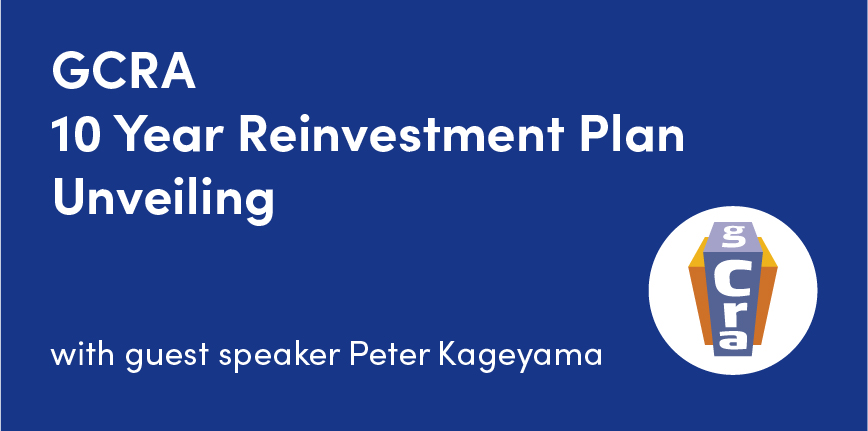 The Gainesville Community Reinvestment Area (GCRA) will be sharing their 10 Year Reinvestment Plan at a public event on Tuesday, March 17 from 6-8 p.m. at the Cade Museum, 811 South Main Street.
Guest speaker and author Peter Kageyama will share stories on how the love people have for their cities can inspire actions that ultimately impact community development. Kageyama's experiences will inspire the people of Gainesville to continue to collaborate, advocate and be involved in local government.
The GCRA's 10-Year Reinvestment Plan was created over a six-month period and based upon feedback received at over 20 public workshops, advisory board and city commission meetings. The Plan is a framework that will guide the work of the GCRA through the next decade.
Light refreshments will be provided.
For more information, contact Chelsea Bakaitis, GCRA Project Manager, at bakaitisch@cityofgainesville.org, or by phone at 352-393-8201.