Destination South Main Wins Two Awards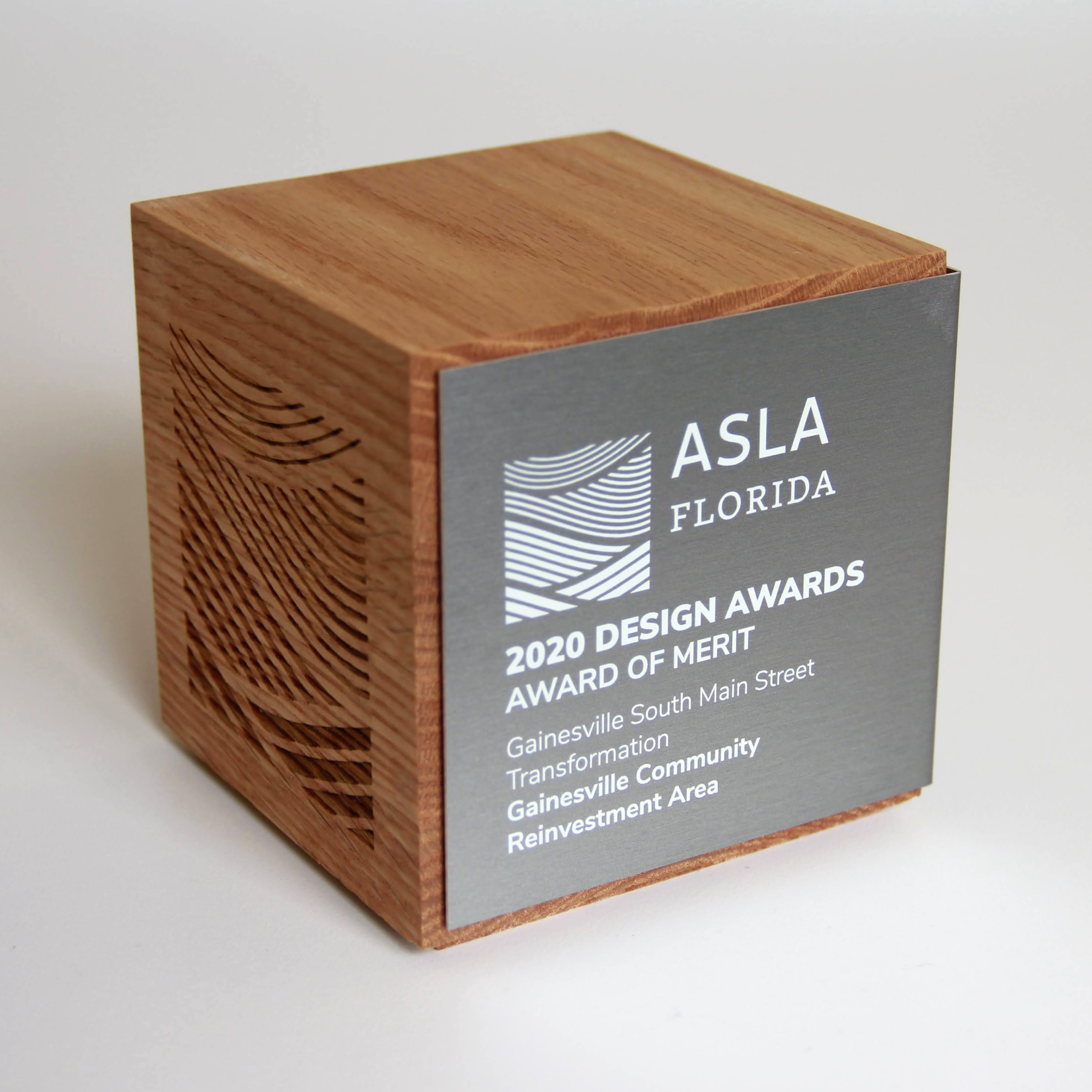 The South Main Streetscape was competed in late 2019 and has since won awards for design and engineering. 
In 2020, GAI Consultants I Community Solutions Group received an Award of Merit in the Open Space category from the American Society of Landscape Architecture (ASLA) Florida Chapter. The ASLA Florida Design Awards Program encourages the advancement, expansion, and recognition of the Landscape Architecture profession by honoring projects that blend environmental and artistic principles that emphasize beauty, function, and sustainability. 
In August of 2021, CHW, Inc. received the Grand Award for Excellence in Engineering from The Florida Engineering Society/American Council of Engineering Companies of Florida (FES/ACEC-FL). This award was based on uniqueness and innovative applications; future value to the engineering profession; perception by the public; social, economic, and sustainable development considerations; complexity; and successful fulfillment of client/owners' needs, including schedule and budget.  
CHW, Inc. was the engineer for this project and their team created a 2-minute video encompassing the project planning, design, construction and ultimate success of South Main Improvements. Watch the Video