Construction of Merieux Facility at Cornerstone Has Begun!
Construction is underway on the new 22,700 square-foot Merieux Nutrisciences facility at Cornerstone, located at 2153 SE Hawthorne Road.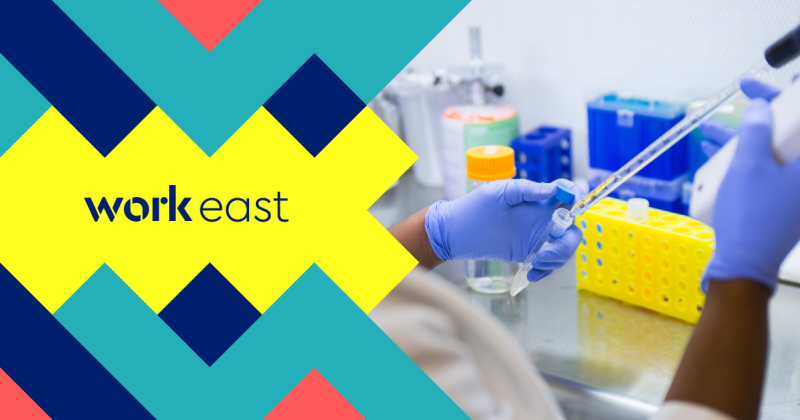 Cornerstone is a commercial focused mixed-use complex with space for up to ten new buildings, aiming to retain GTEC graduates and attract new businesses to the area. The 13.6 acre Cornerstone site is owned by the City of Gainesville and is being redeveloped by the CRA as part of its Gainesville East Initiative. In 2017 Concept Companies purchased the parcel where Merieux will locate their new facility. Merieux will relocate from their current location near Archer Road to East Gainesville, and expect to create as many as 30 jobs in the next two years.
"It's a great day for Gainesville! We're delighted to see Merieux Nutrisciences growing and building a new facility at Cornerstone. With the assistance of the Gainesville Area Chamber of Commerce, the support and vision of the City of Gainesville's leadership and commission, a very capable development partner in Concept Companies and the hard work of CRA staff the expansion of the GTEC area on Hawthorne Road is happening." –Sarah Vidal-Finn, CRA Director
The site is currently home to the Gainesville Technology Entrepreneurship Center (GTEC), a 30,000 sq. ft. business incubator owned by the City and managed by Santa Fe College.