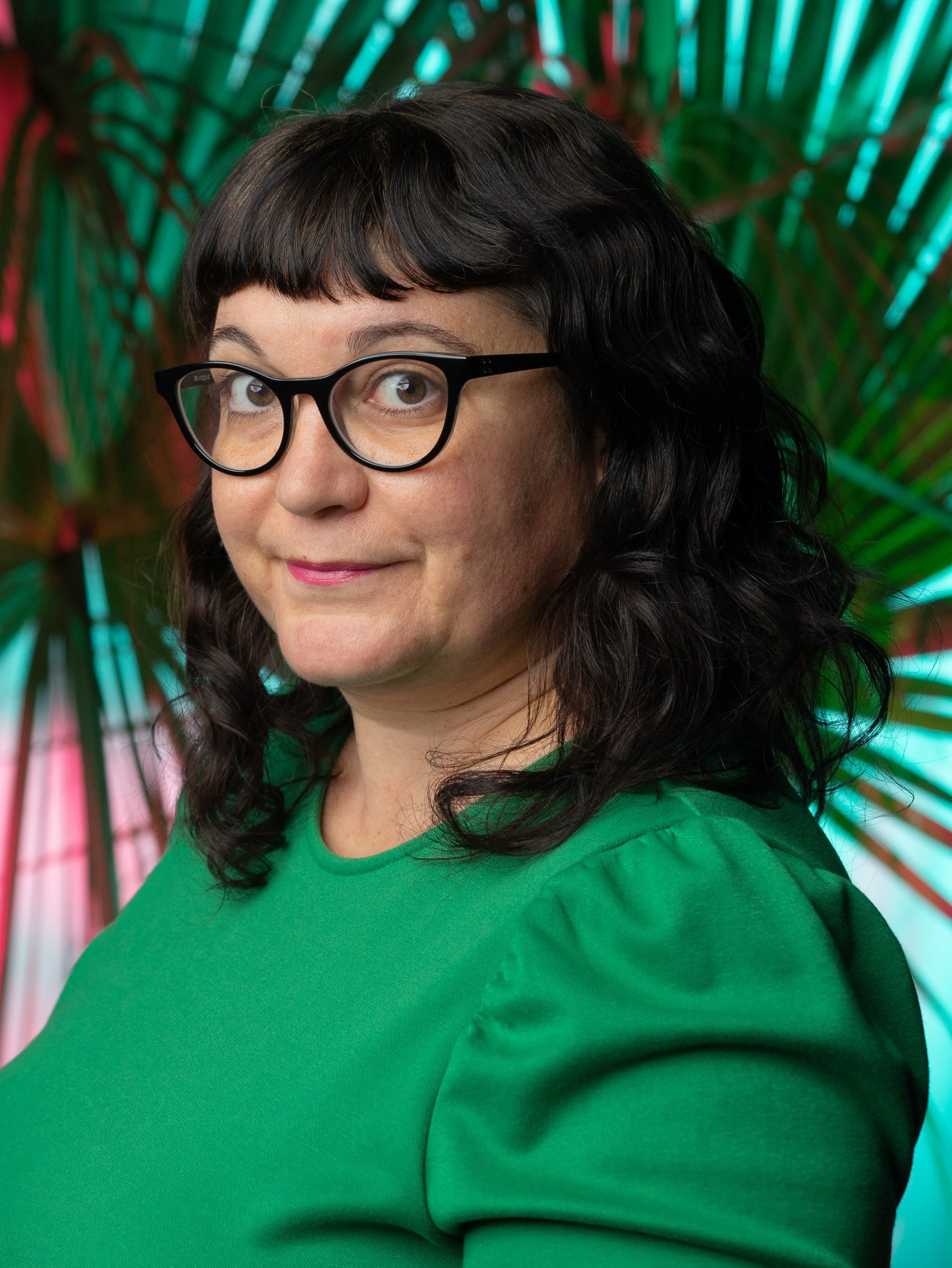 Tricia Lopez
Project Manager
Email: lopeztm@gainesvillefl.gov
Office Number: (352) 393-8215
Mobile Number: (352) 672-5017
Quote of the Year: "There's an old saying about those who forget history. I don't remember it, but it's good." ― Stephen Colbert
Favorite Food: burritos
Tricia Lopez joined the CRA in February of 2016 and brings with her an Art and Human Services background. Tricia holds a BFA in Photography from the University of Florida and an MFA in Photography from Temple University's Tyler School of Art.
Tricia is the GCRA Advisory Board liaison. She is also a project manager, the communications liaison, and the in-house graphic designer.
Tricia attended the University of Florida for undergrad and then moved to Philadelphia to attend graduate school, where she would stay for 11 years. In Philadelphia, she discovered her passion for working in human services and eventually became an Assistant Director for a nonprofit, where she was overseeing the services for over 200 individuals.
Tricia enjoyed living in Philadelphia, but always thought of Gainesville as home, so she and her family returned in 2015 and plan on staying. She loves Gainesville because of its vibrant and close-knit community. Tricia is excited to see Gainesville grow into its full potential, as a place where people love to live and will want to put down roots.
Outside of work, Tricia likes to spend time with family and friends, crochet, and go for bike rides.