Open Call for Memories of Fifth Ave/Pleasant Street
The Fifth Ave/Pleasant Street Heritage Trail is coming to life, and we need your help.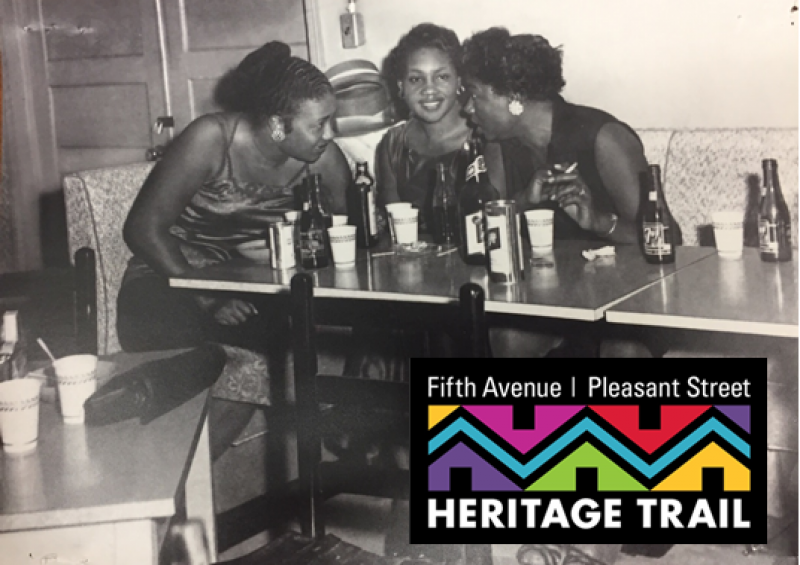 The Heritage Trail will educate and celebrate the accomplishments of a neighborhood that endured through a pivotal time in history, and will tell the stories of individuals and the community that have gone untold for decades.
Through extensive community outreach and research, a number of notable subjects have been identified. The team has established the following list of people and places that are missing photographs. Any help in locating these images would not only be appreciated by the project team, but would be a direct contribution to the legacy of the neighborhood.
YT Barbecue – interior or exterior or the owner
Mom's Kitchen – interior
Jennie Rowe – early nurses and/ or hospital
Glover and/or Gill families
St. Paul's CME Church – exterior or interior
Reverend James Cato or his store – inside or outside
Sarah's Diner inside
Lenard Jackson's Photography Studio – one he took or one of him
Wigwam Bar
Early photos of the Fifthe Avenue Arts Festival
Service Station at NW 6th St and 5th Ave (Currently Fades N Fro's)
Dr. Hayden Floyd or his office or home
Dr. R.B. Ayer
Gaston Cook
Dr. Cosby and Dr. Parker
Thelma Jordan
Mama Lo's interior, exterior or Mama herself
Williams Temple service in session
Dr. Stafford
Claronelle Johnson of Clara's Beauty Salon
Juanita 'Nita'
Old LHS Band House – or Jerry Miller
Oscar Gilbert Shoe Repair store
All memorabilia will be photographed and returned on-site. Please contact project manager, Jessica Leonard at (352)393-8206 for more information.