Heartwood Neighborhood's Model Home Completed, Sales Day Announced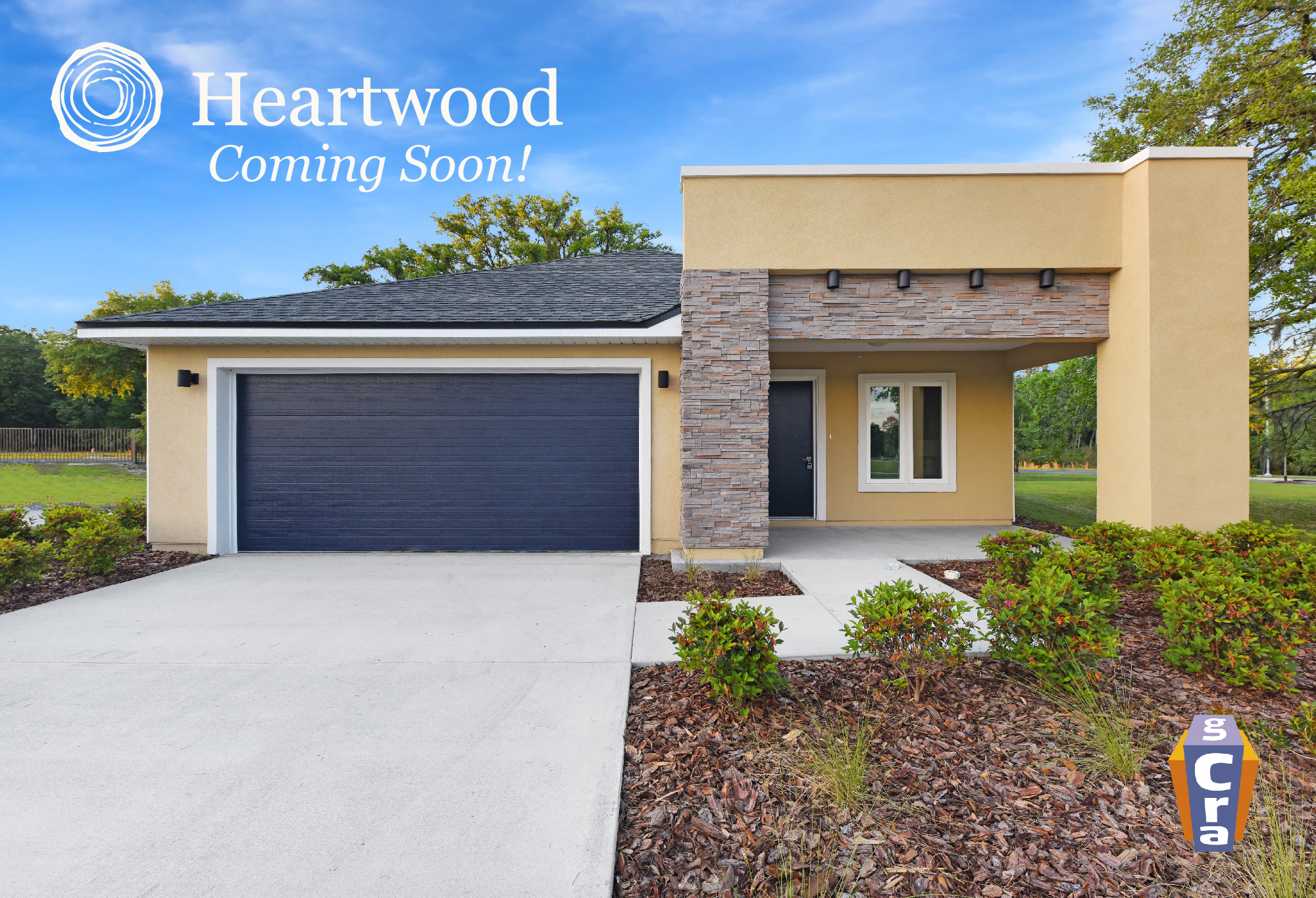 Gainesville, Fla. – The long-anticipated Heartwood neighborhood is coming soon to southeast Gainesville. Heartwood, located at 1717 SE 8th Avenue, will offer 34 neighbors a choice of floor plans to accommodate a variety of household sizes and needs. The homes will be going on sale on Wednesday, June 30.
Construction of the model home is complete and tours are available by appointment. Those interested in purchasing a home at Heartwood are invited to attend the Heartwood Homebuyers Virtual Informational Session on Wednesday, June 2. 
Heartwood is an initiative of the City of Gainesville's Community Reinvestment Area (GCRA). The vision for Heartwood is to be a diverse, mixed-income community characterized by high-quality housing, top-level urban design, and community connectedness. The Dreams2Reality financing program is available for 11 of the homes for qualified homebuyers through a partnership with the City of Gainesville's Department of Housing and Community Development. This program was developed per the City Commission's desire to see Heartwood become a mixed-income neighborhood.
Information on home models, floor plans, pricing, and how to purchase a home is available at heartwoodgnv.com. For more information, call Keller Williams – Team Dynamo Realty at (352) 363-1830 or email heartwood@cityofgainesville.org.