GCRA Seeking Community Participation in Creation of Ten-Year Plan
Help shape the future of your community!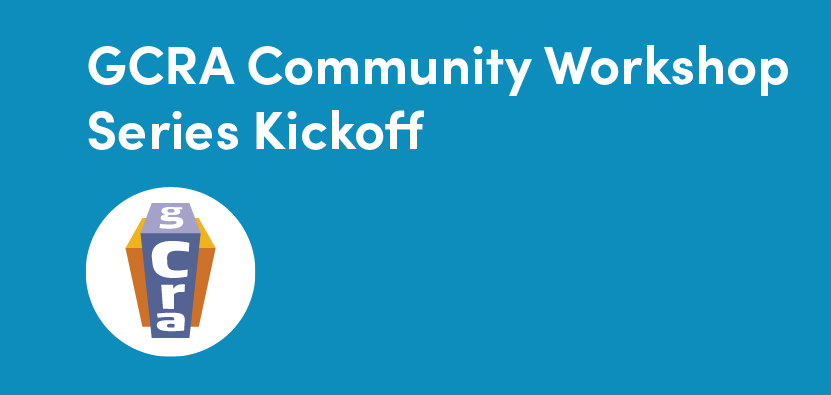 The City of Gainesville is hosting a series of public workshops to help inform the work of the newly created Gainesville Community Reinvestment Area (GCRA) over the course of the next ten years. The Series Kick-Off meeting will be held on Monday, October 14 at 5:30 pm at the Cotton Club Museum & Cultural Center. The public is encouraged to attend and share ideas on how the GCRA can best serve the community.
The final step in the creation of the new Gainesville Community Reinvestment Area is the consolidation of the four existing redevelopment plans into a single "Reinvestment Plan". Community Workshops will be held in each of the four previous redevelopment areas. The dates and locations are:
Community Workshop 1 (former Eastside district)
Monday November 4 from 5:30-7:30 pm
Duval ELA John Dukes Cafeteria
2106 NE 8th Ave
Community Workshop 2 (former Fifth Ave Pleasant Street district)
Tuesday November 5 from 5:30-7:30 pm
Gainesville CRA Building
802 NW 5th Ave, 1st Floor
Community Workshop 3 (former Downtown district)
Wednesday November 6 from 5:30-7:30 pm
Historic Depot Building
201 SE Depot Ave
Community Workshop 4 (former College Park University Heights district)
Thursday November 7 from 5:30-7:30 pm
Holiday Inn University Center
1250 W. University Ave
Childcare and light refreshments will be provided.
In addition to hosting the community workshops, GCRA staff will be attending neighborhood association and crime watch meetings in order to engage residents and answer questions. Those meetings are as follows:
Sugar Hill Neighborhood Association Meeting
Monday October 7 at 6 pm
Church of Living God, 219 SE 13th Place
Lincoln Estates Neighborhood Association Meeting
Wednesday October 9 at 5:30 pm
T.B. McPherson Center, 1717 SE 15th St
Greater Duval Neighborhood Association Meeting
Thursday October 10 at 6 pm
Cone Park Library, 2801 E University Ave
Springhill Neighborhood Association Meeting
Thursday October 10 at 6 pm
Mount Olive AME Church, 721 SE 8th Ave
Porters Neighborhood Association Meeting
Monday October 21 at 6:30 pm
Porters Community Center, 512 SW 2nd Terrace
Duval Heights (Front Porch) Meeting
Monday October 28 at 6pm
GTEC, 2153 SE Hawthorne Road
Fifth Avenue Crime Watch Meeting
Tuesday November 12 at 6pm
The Dr. Banks & Dr. Cosby Youth Empowerment Center, 635 NW 6th Street
University Park Neighborhood Association Meeting
Tuesday November 12 at 7pm
United Church of Gainesville, 1624 NW 5th Ave
Questions? Contact GCRA Project Manager, Chelsea Bakaitis at (352) 393-8201 or bakaitisch@cityofgainesville.org.