Gainesville CRA Releases FY 2017 Annual Report
Digital and paper versions are available.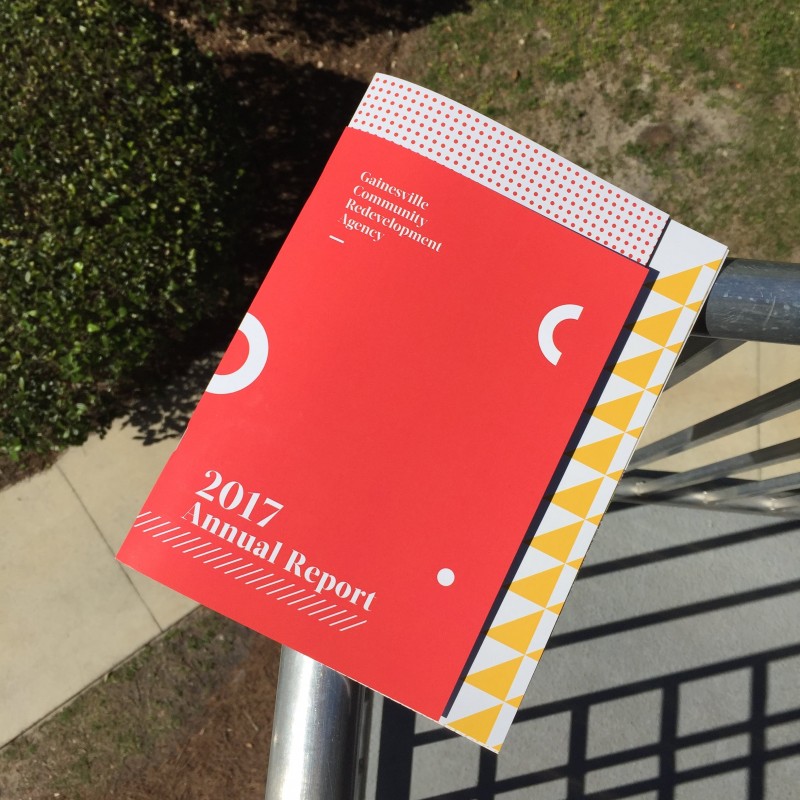 Each year, the Gainesville CRA releases an annual report of activities and finances for the previous fiscal year. The latest report covers FY 2017, which ran from October 1, 2016 to September 30, 2017.
This year's report looks at our current projects through the six themes that emerged through the Community Vitality Report in 2017.
The report is available to view or download on our website, and paper copies are available at the CRA Office, the informational kiosk at Bo Diddley Plaza, and the front desk of City Hall during normal business hours.