Free Mobile Health Care Clinic and COVID-19 Vaccinations at GTEC this Thursday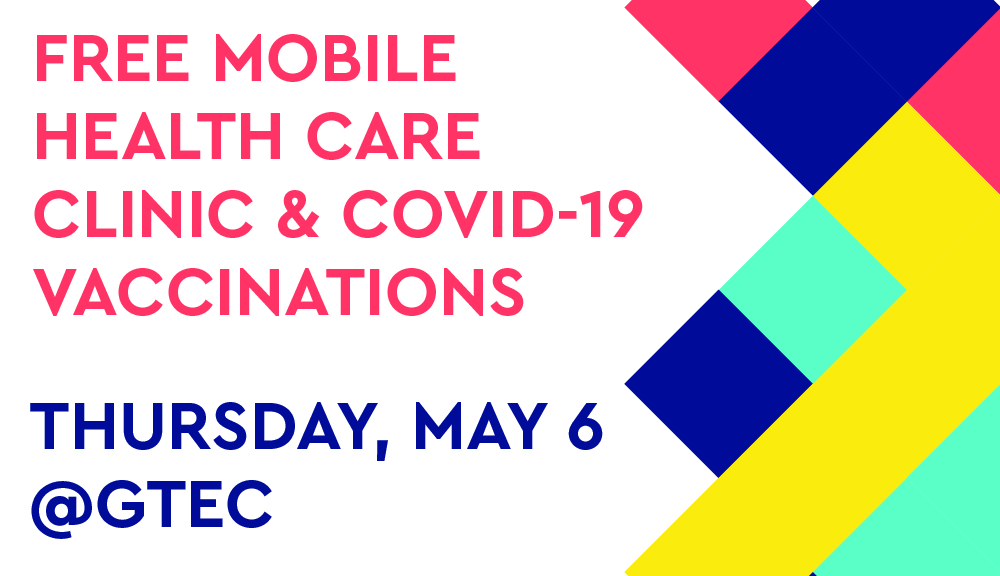 The University of Florida College of Medicine's Mobile Outreach Clinic will be stationed at the City's Gainesville Technology Entrepreneurship Center (GTEC) from 9:00 a.m. to 1:00 p.m. this Thursday, May 6. The clinic offers free primary care medical services and will be offering free single-dose COVID-19 vaccinations.
The City of Gainesville's Community Reinvestment Area is acting as liaison to support this initiative. The Mobile Outreach Clinic offers services all over Gainesville, and bringing it to GTEC was one of the last accomplishments of Commissioner Gigi Simmons before the end of her term.
GTEC is located on the Cornerstone Campus at 2153 SE Hawthorne Road in Gainesville. An appointment is not required for vaccinations but is recommended for other services. Walk-ins are also welcome on a first-come-first-served basis. For questions or to make an appointment, call (352) 273-5329.
For more information about the initiative, contact Tricia Lopez at lopeztm@cityofgainesville.org or (352) 393-8215.