Cornerstone Groundbreaking Ceremony Signifies Growth in East Gainesville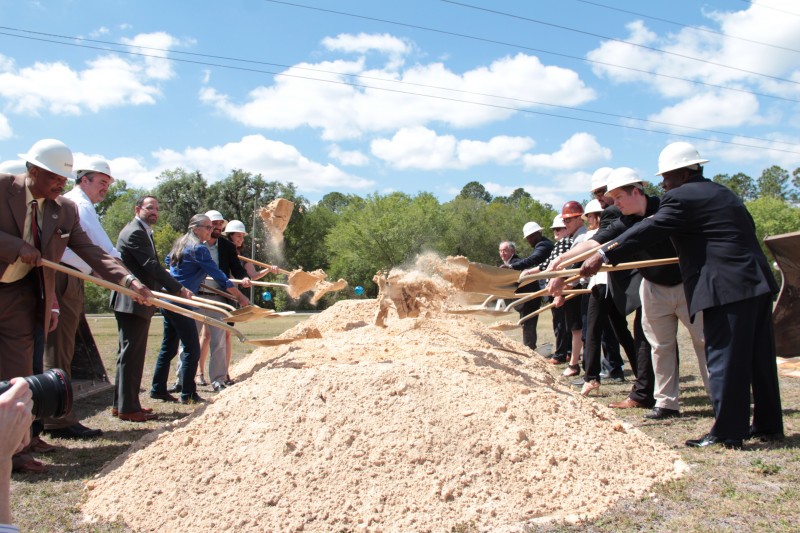 The Gainesville CRA held a groundbreaking Ceremony for the Cornerstone Community Initiative on Tuesday, April 25th, 2017. The 13.6 acre site is owned by the City of Gainesville and redevelopment efforts are led by the CRA as part of its Gainesvilleast Initiative.
The site is anchored by the Gainesville Technology Entrepreneurship Center (GTEC), a 30,000 square foot business incubator managed by Santa Fe College. Cornerstone will be a mixed-use commercial campus with up to 100,000 additional square feet of space, situated on 10 building pad sites, aiming to retain GTEC graduates and attract new businesses to the District.
At the March 2017 CRA meeting the Board approved $1.87M of investment into laying the groundwork for the Cornerstone expansion. The project includes all the utilities, parking, storm water, hardscape and landscape needed to accommodate 6 of the 10 buildings proposed in the Master Plan.
The symbolic "turning of dirt" is a simple action that signifies new economic growth coming to east Gainesville.