Assistance Available for Heirs' Property Owners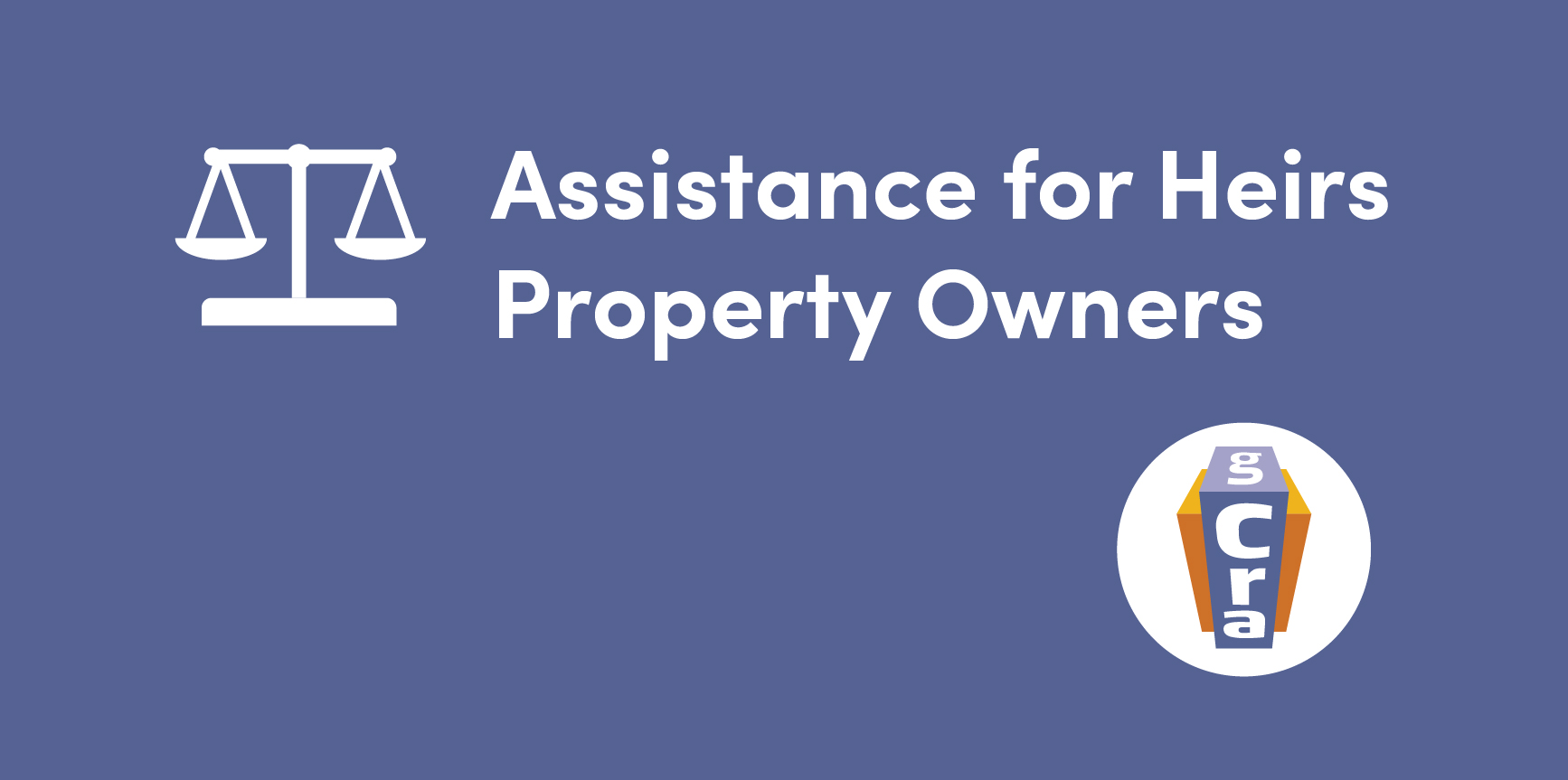 The GCRA is now accepting applications for the Heirs Property Assistance Program. This program offers free probate legal assistance to eligible heirs' property owners to clear the title so they can take advantage of property rights. The program is available for owners of heirs' properties that are located within the GCRA district. More information is available at https://gainesvillecra.com/programs-and-incentives/.
To learn more about heirs' property issues, all are invited to attend a Probate and Estate Planning Summit hosted by the Alachua County Property Appraiser on Thursday, February 24, 2022, at 6 p.m. at the Mount Carmel Baptist Church T.A. Wright Family Life Center at 2505 NE 8th Ave, Gainesville, Florida. 
This inaugural event will feature an interactive panel discussion led by representatives from the City of Gainesville Community Reinvestment Area, the City of Gainesville Commissioner Harvey Ward, the Alachua County Clerk of Court, the Alachua County Tax Collector, Alachua County Commissioner Anna Prizzia, and Three Rivers Legal Services Inc.  
Each panelist will discuss how their respective offices are directly impacted by the extensive probate process and how many individuals can opt to create estate plans that are aimed at allowing assets to pass outside of the probate process.